Editorial office, Translational Cancer Research
We are delighted to announce that Translational Cancer Research (TCR) has passed the Scientific Quality Review by NLM for PMC. TCR is now indexed in PubMed/PMC, two important and extensive biomedical digital databases, which means publications in TCR will enjoy maximum exposure. All articles published in TCR from 2019 onwards will be available in PubMed/PMC within 1-2 months.
Translational Cancer Research (Transl Cancer Res, TCR; Print ISSN: 2218-676X; Online ISSN 2219-6803) is an Open Access, peer-reviewed journal, indexed in PubMed/PMC and Science Citation Index Expanded (SCIE). Prof. Eric Y Chuang is the Editor-in-Chief of TCR. TCR publishes laboratory studies of novel therapeutic interventions as well as clinical trials which evaluate new treatment paradigms for cancer; results of novel research investigations which bridge the laboratory and clinical settings including risk assessment, cellular and molecular characterization, prevention, detection, diagnosis and treatment of human cancers with the overall goal of improving the clinical care of cancer patients.
Up to now, TCR has published 101 issues, including 40 focused issue/special series on different topics: https://tcr.amegroups.org/post/category/special-series. We strictly monitor the quality of each published article and gain support from readers from all over the world (Figure 1).


Figure 1. Pageviews of TCR website in 2021 (Data were collected from Google Analytics; Time Span: 2021.1.1-2021.11.17)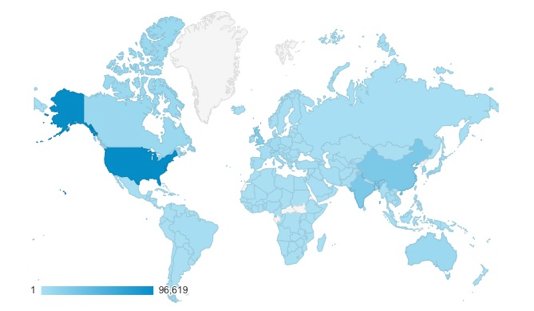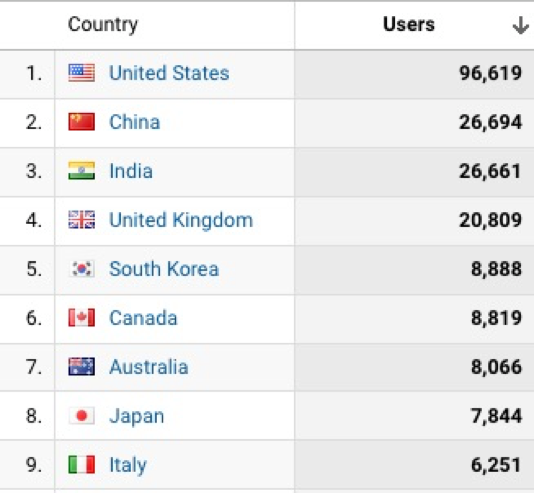 Figure 2. Geographical distribution of TCR's readers in 2021(Data were collected from Google Analytics; Time Span: 2021.1.1-2021.11.17)
Being indexed in PubMed is undoubtedly a tremendous step forward for TCR. We can't achieve this goal without the continuous support and contributions of TCR's editorial board members, guest editors, authors, reviewers and readers. We hereby would like to extend our sincere gratitude to all the contributors.
---