Over the years, many TCR reviewers have made outstanding contributions to the peer review process. They demonstrated professional effort and enthusiasm in their reviews and provided comments that genuinely help the authors to enhance their work.
Hereby, we would like to highlight some of our outstanding reviewers, with a brief interview of their thoughts and insights as a reviewer. Allow us to express our heartfelt gratitude for their tremendous effort and valuable contributions to the scientific process.
December, 2020
Chai Hong Rim, Korea University Medical Center, South Korea
January, 2021
Jaw-Yuan Wang, Kaohsiung Medical University, Taiwan
February, 2021
Sumit Siddharth, Johns Hopkins University School of Medicine, USA
March, 2021
Jinsong Zhang, Saint Louis University, USA
Christin B. DeStefano, Uniformed Services University, USA
Sarah N Dumont, European Cancer Center, France

April, 2021
Min Wook Joo, St. Vincent's Hospital, South Korea
Nallasivam Palanisamy, University of Michigan Medical School, USA
Akinori Sato, National Defense Medical College, Japan

May, 2021
David Reznick, Lake Health West Medical Center, USA
Qin Xiang Ng, Singapore Civil Defence Force, Singapore

June, 2021
Jun Watanabe, Yokohama City University Medical Center, Japan
Shuying Sun, Texas State University, USA
Lucas Delmonico, Federal University of Rio de Janeiro, Brazil
Yong-Yeon Cho, The Catholic University of Korea, South Korea

July, 2021
Daniel Neureiter, Paracelsus Medical Private University, Austria
Fu-Zong Wu, National Yang-Ming University, Taiwan
Jessica O. Winter, Institute of Chemical Engineers (AIChE), USA
Noriyoshi Takahashi, Tohoku University Hospital, Japan

August, 2021
Wen-Shan Liu, Cancer Center of Kaohsiung Veterans General Hospital, Taiwan
Aparna Jayachandran, Fiona Elsey Cancer Research Institute, Australia

September, 2021
Vishalkumar G. Shelat, Tan Tock Seng Hospital, Singapore
Manasi Kiran Mayek, University of California San Francisco, USA

October, 2021
Enrique Boldó-Roda, Jaime I University, Spain

November, 2021
Michael A Napolitano, George Washington University Hospital, USA
Satoshi Watanabe, Niigata University Medical and Dental Hospital, Japan

December, 2021
Kohei Okuyama, University of Michigan, USA
Yutaka Hashimoto, University of California San Francisco, USA
Wonjun Ji, University of Ulsan, Korea  

December, 2020
Chai Hong Rim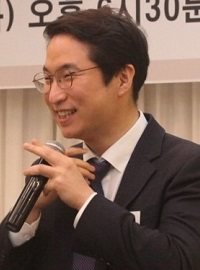 Dr. Chai Hong Rim is currently working at Department of Radiation Oncology, Korea University Medical Center in South Korea. Dr. Rim does research in clinical trials including oncology and radiology. His research interest is mainly focusing on helping clinical decisions in the field of cancer treatment, which are difficult to solve with standard treatment strategies.
Dr. Rim has strong expertise in the field of radiotherapy for liver cancers, meta-analysis, and nutritional cancer prevention. His team is particularly researching the applicability of external radiotherapy to hepatocellular carcinoma or lung cancer, where previous standard approaches are difficult. For such subjects, he has published 40 SCI-indexed articles (including those in JCR top 10%) in the last 3 years as a leading author. For more information on Dr. Rim's profile, please check here.
In Dr. Rim's opinion, scholars are now living in the flood of academic information. Therefore, peer-reviews should be concise and accurate, but also fast. He points out, "Rather than taking an overly critical view and evaluating manuscripts intricately, reviewers should help the context to focus on and clearly exhibit the main idea. On the other hand, articles with some flaws that are difficult to be published should be reviewed quickly so that the authors would not be interfered with their own works."
Furthermore, Dr. Rim thinks peer reviewing can be fascinating as it is the easiest way to contribute to society as a scholar. In addition, by reading the fresh and challenging opinions of other scholars, reviewers can gain an academic perspective that they cannot get from reading published papers.
However, the burden of being a scientist or a doctor is heavy enough. It becomes very important for them to prioritize work in the first place in order to be able to take extra review tasks. Dr. Rim has a way to cope with this issue, "As mentioned earlier, it is justified to spend some time because reviews are part of the learning itself. Also, I refrain from unnecessarily excessive criticism and focus on exhibiting the main idea of the study. Additionally, I also enjoy reviewing on the train while commuting, as I spend about two hours daily in the train."
Lastly, Dr. Rim believes that it is important for authors to declare Conflict of Interest (COI) recommended by International Committee of Medical Journal Editors (ICMJE). To him, COI is an important topic but is commonly neglected. The best way for authors is being free from COI as possible. If it is not free, then the authors must express their COIs clearly and in details. On the other hand, for those who have no COI to declare, the statement of corresponding author on behalf of authors could be enough to reduce unnecessary paperwork.
(By Vicky Wong, Brad Li, Eunice X. Xu)

January, 2021
Jaw-Yuan Wang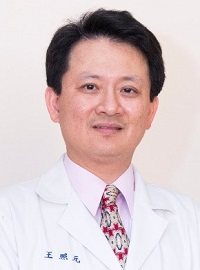 Prof. Jaw-Yuan Wang is Professor of the Department of Surgery, Faculty of Medicine and Graduate Institute of Clinical Medicine, Kaohsiung Medical University, Kaohsiung, Taiwan. Between 2018 and 2020 he held the position of President of the Society of Colon and Rectal Surgeons, Taiwan. His research interests include surgical and molecular oncology, colorectal cancer, gastrointestinal malignancy, robotic surgery and microbiota. He went on to receive further training as a Research Fellow at the State University of New York, Stony Brook, USA.
He now serves as Leader of Colorectal Cancer Multidisciplinary Team, Program Director of Robotic Surgery, Chairman of Nutrition Support Council, Kaohsiung Medical University Hospital, Kaohsiung Medical University. He is an active member in numerous professional organizations including the Taiwan Surgical Association, Taiwan Surgical Society of Gastroenterology, Society of Colon and Rectal Surgical Society of Gastroenterology, Taiwan Robotic Surgery Association, Taiwan Society of Parenteral and Enteral Nutrition, Taiwan Oncology Society, Clinical Oncology Society of Taiwan, Parenteral and Enteral Nutrition of Asia, International Association of Surgeons and Gastroenterologists, The Academy of Surgical Research and The Chinese Oncology Society.
Prof. Wang also holds appointments as executive director of board of Taiwan Surgical Association; director of board of Taiwan Society of Coloproctology; executive director of board of Taiwan Society of Parenteral and Enteral Nutrition and executive director of board of Taiwan Genomic Medicine and Biomarker Society. Since 2020, he has been a member of the European Society of Coloproctology Global Reach Committee. Besides being a recipient of numerous awards since 2003, he has published widely at least 339 peer-reviewed papers (281 SCI and 58 Non-SCI) and 5 book chapters. Prof. Wang is an editor in several prestigious international Journals including World Journal of Gastroenterology, Asian Journal of Surgery, Kaohsiung Journal of Medical Sciences (Associate Editor), and Oncology Letters and Frontiers in Oncology (Guest Editor). As a reviewer for more than 70 prestigious journals including Annals of Surgery, Gastroenterology, Cancer Research, Oncology, American College of Surgeons, BMC Cancer, Cancer Letters, Clinical Cancer Research, Expert Review of Molecular Diagnostics, International Journal of Cancer and British Journal of Cancer, etc. He has also been the PI of Biosignature in Colorectal Cancers, Academia Sinica, Taiwan, between 2012 and 2018. Since 2019, he was appointed as clinical implication committee member, Taiwan Precision Medicine Initiative, Academia Sinica, Taiwan.
In Prof. Wang's opinion, peer review plays a very important role in science. Authors can get the comments for the potential drawbacks of their studies and have the opportunity to elucidate the unclear points from reviewers, of which it would be more feasible for the publication. Moreover, the unsound scientific results with serious flaw of submitted manuscripts that should be excluded to be published in the journal.
For reviewing papers, Prof. Wang believes that the reviewers have to confirm the study rationale, the accurate study design and methodology, right data (including tables and figures) presentation which can be reproducible and deeper discussion with reflection to their results. He stresses that the role of peer reviewer must be faithful to science and not be affected by personal relationship or preference.
Lastly, Prof. Wang emphasizes that it is necessary for retrospective studies to apply for institutional review board approval. A brief review with fast track is mandatory for retrospective studies to apply for institutional review board approval, of which it would do no harm for the investigated subjects, especially in protection for vulnerable individuals.
(By Vicky Wong, Brad Li, Eunice X. Xu)
February, 2021
Sumit Siddharth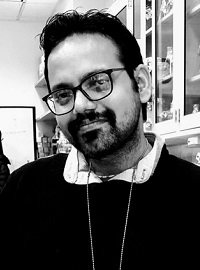 Dr. Sumit Siddharth is currently a Senior Postdoctoral Fellow and AACR-Genentech Cancer Health Disparity fellow at Johns Hopkins University School of Medicine and the Sidney Kimmel Comprehensive Cancer Center at Johns Hopkins, Baltimore, the United States. He works on racial disparity and Triple Negative Breast Cancer (TNBC) with special emphasis on African-American women. Dr. Siddharth is exploring the molecular factors and signaling cascades responsible for imparting oncogenic addiction to African-American TNBC. Besides, he also explores the anti-cancer efficacy of bioactive compounds in breast and liver cancer and investigates chemo-resistance in TNBC.
To Dr. Siddharth, peer review is the "Quality Control" in the scientific world. It is a very important process because peer review checks the validity of scientific discovery and evaluates its findings. He adds that peer review also helps to improve the quality of the manuscript by providing constructive criticisms. For example, a constructive review improves the quality of the manuscript by providing suggestions to the scientific soundness of the work.
He believes that peer review is motivating because reviewing papers improves his knowledge in his specialty. More importantly, it allows him to contribute to the ever-growing scientific field. In general, reviewing papers also helps him to improve his own writing skills.
He elaborates that ethical statements are important in research too because it promotes the objectives of the proposal by improving the methodologies of the study. It also ensures that the research work is conducted appropriately. He explains, "Ethical statements ensure that the public can trust the findings and will not be hesitant in participating in the study. These ethical statements support the basic principle of doing no harm to others."
(By Vicky Wong, Brad Li, Eunice X. Xu)

March, 2021
Jinsong Zhang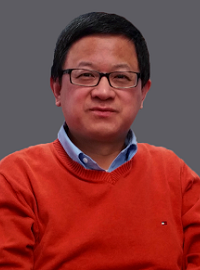 Dr. Jinsong Zhang currently serves as an Associate Professor at the Saint Louis University School of Medicine, Saint Louis University, United States. His research focuses on understanding the mechanisms of signal-dependent transcription in various physiological and pathological processes, such as cell proliferation, differentiation, and tumorigenesis.
More recently, his laboratory has developed high-throughput deep sequencing research capabilities including RNA-Seq, ChIP-Seq, and single-cell RNA-Seq (scRNA-Seq) to understand cell- and gene-specific transcriptional mechanisms at the global scale. Novel Bioinformatics algorithms have also been developed to understand gene-specific transcriptional mechanisms using ChIP-Seq and RNA-Seq techniques and machine learning algorithms.You may follow Dr. Zhang on his Twitter: @JinsongZhang12. For more details on his research work, you can visit here.
In Dr. Zhang's opinion, reviewers should bear in mind that it is their responsibility to find out all possible flaws or inconsistencies that may exist in the manuscripts under review. Two things that the reviewers should pay close attention to are the validity of the conclusions and the significance of the findings in the context of the existing literature. Both need to be strong to justify a publication. He also thinks that papers are not only judged by the reviewers, but also by follow-up studies after publication and he believes that a timely publication is important.
Dr. Zhang adds that the reviewers should strive to return their critiques on time as it is helpful to divide the review process into several stages using the full-scale of the allowed time. An early step is to quickly understand the work and this will allow the reviewers to think about the study even after work or at night.
Reviewing manuscripts is not just to provide critiques but also carries the promise to improve the quality of the work. Dr. Zhang shares with us his review experience as an example, "Once reviewed a manuscript, which was eventually published after revision. There was an important flaw in the manuscript. None of the reviewers, including myself, and the authors noticed this flaw before submission or in the first round of the review. It was only during the review of the revised manuscript that I noticed this flaw and it was corrected in the published manuscript."
Dr. Zhang also points out that any human subject studies should apply for institutional review board approval. The importance of the ethical statement is to ensure that there are no moral issues associated with the research, such as plagiarism, infringement of intellectual properties, and unethical use of the materials. Any of these issues may result in the retraction of the publication. He concludes that it is important to include an ethical statement in a manuscript.
(By Vicky Wong, Brad Li, Eunice X. Xu)

Christin B. DeStefano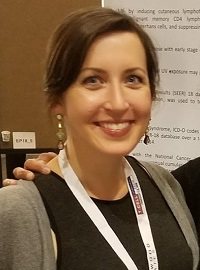 Christin B. DeStefano, MD, practices hematology and oncology at David Grant USAF Medical Center at Travis Air Force Base in Fairfield, California. She is also a Major in the United States Air Force and an Assistant Professor of Medicine at Uniformed Services University, United States. Her research interests focus on malignant hematology and cancer epidemiology as it relates to military members and veterans. Her recent projects have assessed outcomes of active-duty service members with lymphoma, long-term cancer risks of Iraq/Afghanistan veterans, and clonal hematopoiesis in Gulf War veterans. You may follow Dr. DeStefano on her Twitter @BlairDeStefano.
To Dr. DeStefano, peer review is a crucial step to objectively analyze science. Strong peer review has the potential to strengthen manuscripts, making them more influential and therefore potentially making a greater difference for our patients. Robust peer review is impartial, thoughtful, and offers critiques in a constructive and collegial way.
However, the current peer review system can be limited by reviewers not receiving adequate training, having inadequate time, or demonstrating unconscious bias in the peer-review process. To improve this problem, Dr. DeStefano suggests that a brief training through written instruction, a short video, or audio podcast can help. Besides, she thinks that blinding reviewers to the authors' names and affiliations is also helpful.
Dr. DeStefano indicates that reviewing papers can be motivating, "I enjoy peer reviewing because it allows me to help contribute to patient care, add to the literature by strengthening manuscripts, offer new perspectives to other hematologist/oncologists, and to learn something new."
Lastly, Dr. Destefano points out the data-sharing agreement, which is often employed in research, minimizes duplication of research efforts and unnecessary risks to patients enrolled in clinical trials while safeguarding the integrity of researchers' individual efforts and proprietorial interests.
(By Vicky Wong, Brad Li, Eunice X. Xu)
Sarah N Dumont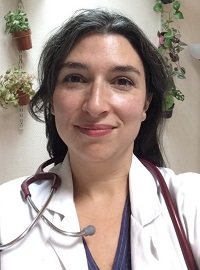 Dr. Dumont was born and trained in France as a medical student, and she now becomes a Medical Oncologist. She has spent 4 years in the United States at MD Anderson Cancer Center, ranked number one in Cancer Care internationally where she completed a Ph.D. in Molecular Oncology. Now, she serves in the first European Cancer Center, Gustave Roussy using her expertise on brain tumors and sarcoma. Dr. Dumont is involved daily in research, being the principal investigator of clinical trials in Neuro-oncology and sub-investigator of sarcoma and neuro-oncology studies.
Dr. Dumont believes that peer reviewing is being fully part of a progress. She elaborates, "I feel privileged to discover colleagues' work and help them strengthen their paper or support it for publication. It is always interesting to discover data first hand and it is very exciting to interpret and put them in perspective in a critical manner through the reviewing process."
Even though reviewing papers is often non-profitable, it is motivating for Dr. Dumont to do so, "As you do well only what you love to do, reviewing paper brings me an intellectual emulation and increases the joy I have in my job. Being an oncologist could be depressing while supporting research on its way is a constant source of inspiration and hope."
Peer-reviewing often takes a lot of time. Gradually, Dr. Dumont learns to prioritize work to take review tasks. For example, she prefers to keep some reviews at the end of the week when she is tired and needs an exciting job to motivate her. It does not feel like working as she learns and feels helpful in contributing to research. Therefore, she sometimes accepts the reviews while on vacation as well.
(By Vicky Wong, Brad Li, Eunice X. Xu)

April, 2021
Min Wook Joo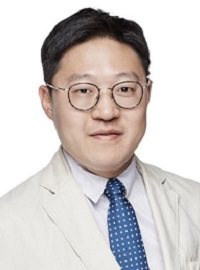 Dr. Min Wook Joo currently works as an Assistant Professor at the Department of Orthopedic Surgery, St. Vincent's Hospital, Seoul, Republic of Korea. He also serves as a Medical Director in Tissue Bank, St. Vincent's Hospital, College of Medicine, The Catholic University of Korea, Seoul, Republic of Korea. His research interests include orthopedic oncology, skin cancer (malignant melanoma, squamous cell carcinoma, etc.), bone metabolism (osteoporosis, Paget's disease, etc.), tissue engineering, and tissue banking. You may find out more about Dr. Joo here and here.
Dr. Joo believes that peer review is important because medicine is the study from common sense and medical common sense is based on consensus among peers. Thus, the research should be peer-reviewed for the results to be approved as knowledge. He adds, "For reliable and rapid reviews, reviewers should be rewarded in any way so that they can be encouraged to fully concentrate on the process. Because if there is only a small number of reviewers for research, they may bias the final decision from the reviews, it should be evaluated by as many reviewers as possible."
Even though reviewing papers is often non-profitable, and it is uneasy to readily go into it for various reasons, Dr. Joo assures that peer-reviewing is one of his duties as a scholar. Therefore, he must complete the peer review tasks as a duty of a responsible reviewer.
Lastly, he adds that data sharing is important to support researchers and physicians for active use. However, voluntary sharing is more reasonable than forcing authors to share their own data because collected data is a product of the authors' efforts and it can be a tough task to do too.
(By Vicky Wong, Brad Li, Eunice X. Xu)

Nallasivam Palanisamy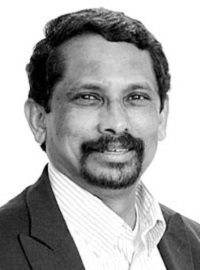 Dr. Nallasivam Palanisamy, M.Sc., M.Phil., Ph.D. (Genetics), currently works as an Assistant Professor (Adjunct) at the Department of Pathology, University of Michigan Medical School, University of Michigan, United States. He specializes in Prostate Cancer, Cancer Genomics, and Molecular Pathology.
His research interests are on the discovery and characterization of gene fusions in cancer and understand their role in carcinogenesis from a translational research perspective. You may find out more about Dr. Palanisamy's work profile here and search for his publications here. You may also follow him on Twitter @NallasivamPala4.
Dr. Palanisamy believes that peer review should be unbiased, constructive, and clear to understand by the authors to respond properly. Reviewers should provide constructive suggestions to the authors to improve the quality of the work.
To improve the existing peer review system, he adds that all articles should be prescreened at the editorial level itself to assess peer review, which is essential for a given article to avoid wasting valuable time of the reviewers. Besides, the editorial office should also justify on why this article merits peer review. They are responsible to provide enough time for the reviewers to complete the reviews. If a reviewer does not submit the review on time without reporting or a valid reason for the delay, the manuscript should be automatically redirected to another reviewer rather than sending repeated reminders.
He elaborates that he enjoys doing peer review, "Every accomplished researcher should feel that it is their responsibility to contribute to the advancement of science rather than looking for personal benefit. Being a scientist is a great honor and everyone must do their duty to improve the quality of science for the betterment of human living."
(By Vicky Wong, Brad Li, Eunice X. Xu)

Akinori Sato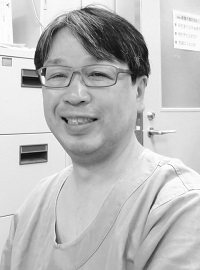 Dr. Akinori Sato is a Board Certified Urologist and a Researcher, and he serves as a lecturer at National Defense Medical College, Japan. He received his M.D. from Keio University in 1995 and his Ph.D. in 2006 respectively. He completed his urology residency at Keio University Hospital in 2000.
Dr. Sato's research interests include drug repositioning and using endoplasmic reticulum stress and histone acetylation to treat urological malignancies. He is also an expert on medical education. As part of his educational and research activity, Dr. Sato is enthusiastically engaged in the review process of journals. You may find out more about Dr. Sato's work profile here and his publications here.
As a reviewer, Dr. Sato reads manuscripts objectively and therefore he can find points that authors often overlook. This objective criticism serves to improve the scientific quality of manuscripts. Without the peer review process, manuscripts could be selfish and there is no guarantee that they are scientifically sound. It is not too much to say that the peer review process itself progresses science.
In Dr. Sato's opinion, a reviewer should always be objective and do one's best to raise points so that manuscripts can be scientifically more sound, persuasive, and therefore worth publishing. He elaborates, "A destructive review is based on unfounded criticism and only aims at rejecting manuscripts. Furthermore, a destructive review may result from a reviewer's lack of expertise in a manuscript's field and the manuscript could be rejected because the reviewer can't evaluate it properly. One should decline the review if it is out of one's field and recommend another possible reviewer. It's a reviewer's responsibility."
Dr. Sato also believes that if authors can prepare manuscripts complying with these guidelines, their studies have properly been conducted and data analysis is scientifically appropriate. It is impossible to write a manuscript strictly keeping the guidelines without conducting a study of scientifically good quality and performing appropriate data analysis.
(By Vicky Wong, Brad Li, Eunice X. Xu)
May, 2021
David Reznick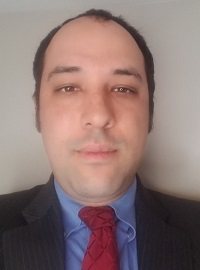 Dr. David Reznick, MD is a Board Certified General Surgeon at Lake Health West Medical Center, Ohio, USA. He completed his residency in General Surgery along with a Minimally Invasive Endocrine Surgery Fellowship at the Cleveland Clinic in Cleveland, USA. His current interests include thyroid and parathyroid disease.
Dr. Reznick points out that peer review allows researchers to review papers before publication in order to evaluate and critique both the research and the presentation of the paper. This can also result in clarifying research information, including some more data or analysis that the initial research may not have considered important when submitting, or addressing certain limitations of the data. In addition, he thinks that a robust peer review system allows several different types of researchers to assess the data objectively, which is also important to allow these researchers to offer different perspectives on the research work and offer their advice on how to improve it before publication.
Dr. Reznick adds that disclosing the conflicts of interest may influence the reviewers, especially if they involve direct or indirect financial incentives. If the work of a paper may negatively or positively affect a reviewer's work or financial interests, this may affect how the reviewer interprets and recommends any particular paper.
"I feel that as a researcher, I have an obligation to review papers since I have relied on the generosity of those who have reviewed my work in the past to allow me to publish. I think of it as a 'pay-it-forward' type of model," says Dr. Reznick.
(By Vicky Wong, Brad Li, Eunice X. Xu)
Qin Xiang Ng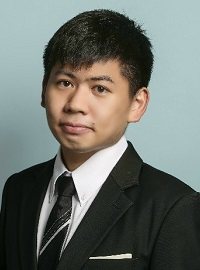 Dr. Qin Xiang Ng, MBBS, MPH, is a Staff Officer in the Singapore Civil Defence Force, Singapore. He has broad academic and research interests in the fields of public health, psychiatry, functional gastrointestinal disorders, and evidence-based medicine. He has published more than 30 full-length papers in these areas. You may find out more about Dr. Ng here.
Dr. Ng regards a constructive review as a type that provides concrete recommendations and feedback, which authors can practically address and work on for their manuscript. On the flip side, a destructive review may be snide and flippantly reject the manuscript without much justification at all. As peer reviews are central to the scientific review and publishing process, he thinks that peer reviewers should be compensated for their time and effort and the entire process should also be blinded to minimize bias.
Dr. Ng also points out that retrospective studies must apply for institutional review board approval. In most cases, retrospective studies that have proper data handling and constitute minimal to no risk, authors then do not need to apply for intuitional review board approval. However, if there is any doubt at all, ethical review and approval should be sought. The ethical conduct of research cannot be overemphasized, and this includes proper data handling and safeguards to protect confidentiality and patient privacy.
"I believe in the importance of quality peer reviews and I think it is also a very good way for researchers to learn from one another," says Dr. Ng.
(By Vicky Wong, Brad Li, Eunice X. Xu)
June, 2021
Jun Watanabe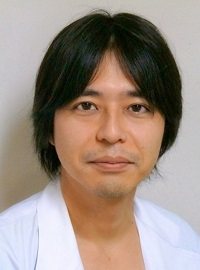 Dr. Jun Watanabe, MD, PhD, serves as an Associate Professor at the Department of Surgery, Gastroenterological Center, Yokohama City University Medical Center, Yokohama, Japan. He has research interests in Colorectal Surgery, Robotic Surgery, Laparoscopic Surgery, and Oncology. You can learn more about Dr. Watanabe here.
Dr. Watanabe regards peer review as an important step in ensuring that the scientific literature is of the highest quality possible. He thinks that peer review aims not only to eliminate poor science research but also to ensure that the research's conclusions are worthy of consideration for publication. He believes that this peer-reviewed process will improve the quality of the published papers and ultimately give them back to the patients.
To Dr. Watanabe, reviewers should keep in mind that their research is methodologically appropriate including the appropriate sample size and the statistically analyzed data. Furthermore, he adds that the post-hoc power analysis is also useful in retrospective studies. On the other hand, reviewers need to make sure that the results of the research lead to the correct conclusions. "My motivation for peer review is to contribute to the development of science, and ultimately to scientists and patients around the world," says Dr. Watanabe.
As a reviewer, Dr. Watanabe emphasizes that disclosing the complete dataset on which the results are based is important for strengthening the transparency and reliability of the research, as the results can be validated individually. He notices that many journals encourage authors to share data and other artifacts that support the results of their research. However, data sharing is not yet fully advanced. As we move on to this new norm, we need to promote practical solutions that enable data sharing.
(By Vicky Wong, Brad Li, Eunice X. Xu)

Shuying Sun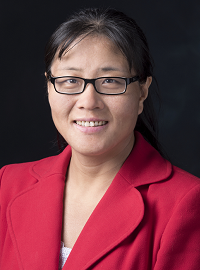 Dr. Shuying Sun, PhD, is an Associate Professor at the Department of Mathematics, Texas State University, Texas, USA. Dr. Sun has interests in statistical genetics and bioinformatics. Her research focuses on addressing challenging genetic and epigenetic questions using statistical and computational methods. You can learn more about Dr. Sun here and here. You can also follow her on LinkedIn.
Dr. Sun thinks peer review plays a significant role in helping the authors to improve their manuscripts, and thus guarantees the quality of publications. Nonetheless, as a reviewer, she feels that it often takes a very long time for authors to get the feedback and finally confirm the errors and corrections made by the authors. Therefore, she suggests speed up this review process. To Dr. Sun, reviewing papers can help her as a researcher to be updated with cutting-edge research topics and trends. It also provides her with an opportunity to learn from other researchers.
From the reviewer's perspective, Dr. Sun believes that data sharing is very important as other researchers can check on the published work. It also allows others to re-analyze the data from different angles and thus, new discoveries may be found. This part of re-analyzing data is very crucial as many new research questions can be answered by re-analyzing publicly available DNA or RNA sequencing data.
(By Vicky Wong, Brad Li, Eunice X. Xu)

Lucas Delmonico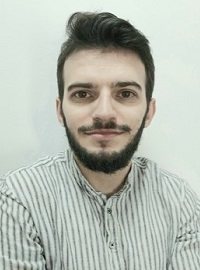 Dr. Delmonico Lucas is currently a visiting researcher at the Carlos Chagas Filho Biophysics Institute, the Federal University of Rio de Janeiro, Rio de Janeiro, Brazil. He works on the validation of genetic tests, circulating DNA, and liquid biopsy of patients with early breast cancer. You can learn more about Dr. Delmonico here. You can also find him on LinkedIn.
We are happy to have the following interview with Dr. Delmonico, who will share his thoughts and insights as a reviewer on peer review and academic writing.
TCR: What do you regard as a robust peer review system?
Dr. Delmonico: The review system must be blind, insightful, and objective. The review system does not only consist of pointing out errors and corrections but to provide suggestions to the authors and rejecting the manuscript if necessary. Reviewers need to have the sensitivity to identify the objectives of the study. For example, we have to see if the techniques are correctly performed and if the results are consistent. More importantly, we have to look at if the statistical analysis is correctly shown. The entire structural set of the study must comply with the scientific rigor. In addition, reviewers can suggest textual changes to the authors or reject the manuscript if it does not meet the expected rigor for the journal in question. The rejection of the manuscript does not always mean the study has no merit, but it simply does not fit the scope of the journal.
TCR: What do reviewers have to bear in mind while reviewing papers?
Dr. Delmonico: Reviewers need to keep in mind whether the study follows the scientific rigor. We need to make sure if the objectives and methods of the study are correctly shown. More importantly, we need to ensure if the results answer the main question of the study. In addition, reviewers should keep in mind whether that research can be reproducible and replicable with the details provided in the manuscript.
TCR: Is it important for authors to disclose Conflict of Interest (COI)? To what extent would COI influence a research?
Dr. Delmonico: The entire process needs to be transparent and objective. Any COI needs to be flagged, and the review process must not have any interference for personal and funding reasons. In addition, reviewers should notify the editor-in-chief of any conflict-of-interest bias with authors, if identified, or if identified personal interest in the data and results that conflict with the reviewer's current research. Everyone must be honest in this process.
(By Vicky Wong, Brad Li, Eunice X. Xu)

Yong-Yeon Cho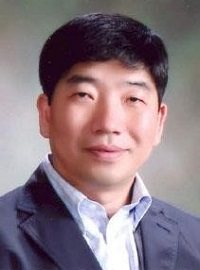 Dr. Yong-Yeon Cho is a Professor of Pharmaceutical Biochemistry at the College of Pharmacy, The Catholic University of Korea, South Korea. His expertise mainly lies in molecular biology and genetic engineering for the research of protein-protein interactions, signaling networks, and molecular targeting of small molecules. You may learn more about Dr. Cho here.
In Dr. Cho's opinion, peer review aims at evaluating whether the results are theoretically achievable or not in order to maintain the integrity of science. Particularly in medicine and pharmacology, the results of a published article can directly affect the life of patients. Thus, a detailed analysis of a paper by a carefully selected and qualified reviewer is crucial in raising a journal's quality and communicating reliable information between scientists. He further explains that not only does a robust peer review system include a careful analysis of a submitted article, but it also requires the selection of a qualified and fair reviewer. This will provide the accumulation of reliable, high-quality articles and raise the journal's reputation.
To Dr. Cho, the most fascinating aspect of peer reviewing is watching the paper go from its raw form to a professional manuscript through each step of careful analysis. He elaborates, "When reviewing another scientist's work, evaluation of the data's quality is the most crucial part. The figures and legends should convey enough information to understand the goal and results of the paper. On the other hand, any unorganized data with insufficient information is difficult to review and give proper feedback. Thus, watching an article's transformation is gratifying."
Seeing that the utilization of animal and human subjects is crucial for discovering new drugs and developing new medical procedures particularly in the field of medicine and pharmacology, Dr. Cho reckons that it is important for researchers to get the institutional review board approval for the welfare and protection of the animals and patients, which allows the researchers to conduct their experiments within an ethical framework more accurately.
(By Vicky Wong, Brad Li, Eunice X. Xu)
July, 2021
Daniel Neureiter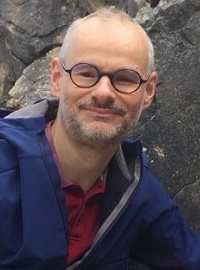 Prof. Dr. Daniel Neureiter is a Professor at the Institute of Pathology, Paracelsus Medical Private University, Salzburg, Austria. His scientific interests are basic research in lymphomas/leukemia and tumors of the gastrointestinal tract. For more details about Prof. Dr. Neureiter's research work, please feel free to visit here.
Prof. Dr. Neureiter regards a constructive review as a useful tool for the authors to elaborate their findings with the possibility of novel insights. On the contrary, a destructive review only reflects the arrogance of the reviewer, which leads to a demotivation of most young scientists and authors. Nevertheless, he suggests that the reviewers should focus on pointing out the scientific weakness without any kind of aggressive criticism during the review process.
Speaking of a robust peer review system, Prof. Dr. Neureiter believes that the process of peer review can maintain and improve the quality of science essentially by objectifying scientific integrity in the research process. Consecutively, the peer review can detect relevant basic and clinical findings, which can be the crystallization seed for further important scientific investigations in this field too.
Lastly, Prof. Dr. Neureiter emphasizes that the reporting guidelines such as STROBE, CONSORT, and PRISMA are very important elements for the authors to include in their studies since these guidelines give out real orientation and standardization of how a medical study should be conducted and well-organized in a proper format without missing out any necessary elements or data in the studies.
(By Vicky Wong, Brad Li, Eunice X. Xu)

Fu-Zong Wu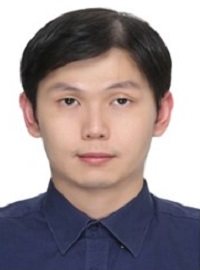 Dr. Fu-Zong Wu is currently an Assistant Professor of Radiology at the National Yang-Ming University, School of Medicine, Taipei, Taiwan. Dr. Wu's research focuses on low-dose CT(LDCT) for early lung cancer screening, diagnostic evidence-based medicine (EBM), machine learning for chest X-ray, preventive cardiology, and cardiac imaging. If you want to find out more about Dr. Wu's research work, you may visit here.
To Dr. Wu, reviewers must try their best to find irrationality and errors in the research articles. The main objective is to improve the quality and readability of the article through the peer-review process. Although this peer review system allows us to look at the development of scientific research from different views, we should strive for the progress of science while taking into account the state of innovation and reality. "Everyone's ultimate goal is to make human beings healthier, and we must not forget our original intention," says Dr. Wu.
In addition, Dr. Wu believes that the most important problem with a peer review is the potential bias of the reviewer. By using structural scoring standards and deleting extreme deviations, the peer review process may be improved. He explains, "During the review process, different researchers will discover the truth of science from different viewpoints. It is exciting for everyone to complete the puzzle in the unknown science field together in the world."
From the standpoint of a reviewer, Dr. Wu emphasizes that it is very important for authors to disclose conflict of interest (COI) as it ensures that the concept of origination is given comparable importance to authorship, and avoid COI that could affect scientific results. The importance of following reporting guidelines such as STROBE, CONSORT, PRISMA, STARD, and CARE is that these guidelines help to ensure that the authors have adhered to accepted practices.
(By Vicky Wong, Brad Li, Eunice X. Xu)
Jessica O. Winter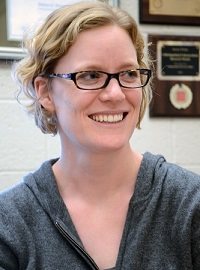 Dr. Jessica Winter is a Professor in the William G. Lowrie Department of Chemical and Biomolecular Engineering and the Department of Biomedical Engineering at the American Institute of Chemical Engineers (AIChE), Columbus, USA. Her research interests include nanoparticles for cancer imaging, drug delivery, and cell migration in the brain tumor microenvironment. If you are interested in learning more about Dr. Winter's profile, please click here and follow her on LinkedIn.
Do we need peer review? Dr. Winter strongly believes that we do. Peer review is a pillar of the scientific system. The ability to comment on the work of others and receive those comments allows us to improve the quality of our research products. She stresses that the reviewers' job is to determine if the data of the research submitted are solid and impactful. Finding the fundamental limits of existing techniques and adding successful results are all vital to the advancement of science. Even negative studies are important as they can guide our work away from unfruitful pursuits.
Speaking of the motivation to do peer review, Dr. Winter says, "Reviewing papers can be its own reward, in that you get a sneak peek at the latest in your field. It is also an important skill. The more that you review, the easier it becomes to find the deficits in your own studies."
Data sharing is essential for Dr. Winter to continuing to advance in her field of expertise, especially for the scientific community which enters the age of big data. She explains, "Public databases permit meta-analyses or sub-analyses that may yield positive results beyond those of the original study intention. Additionally, given the rise of publishing bots and falsified images, it is critically important that raw data be available to researchers for verification."
(By Vicky Wong, Brad Li, Eunice X. Xu)
Noriyoshi Takahashi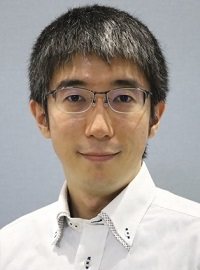 Dr. Noriyoshi Takahashi, MD, PhD, is an Assistant Professor at the Department of Radiation Oncology, Tohoku University Hospital, Sendai, Japan. His research interests lie in the area of radiotherapy of esophageal cancer and head and neck cancer. Recently, he has new research interests in MRI-guided radiotherapy. To access Dr. Takahashi's research work, you may visit here.
"A robust peer review system needs many reviewers," says Dr. Takahashi. To him, the system must be responsive to both authors and reviewers as researchers often want to know if their manuscript is accepted or not as soon as possible. However, the current review system sometimes takes many days to find reviewers. Therefore, it is important to continue exploring and educating reviewers to keep a robust and efficient peer review system that can live up to the readers' standards and maintain the research quality at the same time.
To Dr. Takahashi, peer review plays a role in maintaining the quality and validity of the science and scientific manuscripts. Nonetheless, taking review tasks might be a heavy burden for doctors like Dr. Takahashi who has regular duties, especially the daily clinical practices. Luckily, he figures out a way to reduce the review burden, "Clinical work has a priority for me. I take review tasks between patient examinations, lunchtime, on train, or before going to bed. It works for me."
Disclosing conflicts of interest (COI) is an important issue for Dr. Takahashi as a reviewer. He thinks that authors should indicate the presence or absence of COI. Research design consultations and reference paper recommendations alone provided by a company or interest group affect the results and discussions of the research immensely.
(By Vicky Wong, Brad Li, Eunice X. Xu)
August, 2021
Wen-Shan Liu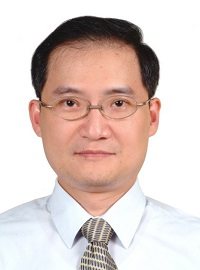 Dr. Wen-Shan Liu, MD, PhD., is currently the Head of the Cancer Center of Kaohsiung Veterans General Hospital, Kaohsiung, Taiwan. He is also an Associate Professor at the School of Medicine, National Defense Medical Center, Taipei, Taiwan, and an Associate Professor at the Department of Nursing, Meiho University, Pingtung, Taiwan. His main research interest is improving the radiation effects in nasopharyngeal cancer patients.
In Dr. Liu's opinion, any scientific paper needs to go through the peer-review process before publication because the submitted paper's overall quality improves greatly from the objective suggestions given by the reviewers. Besides, a reviewer could improve the study design, statistical methods, and avoidance of potential bias or subjective conclusions. He emphasizes that reviewers must bear in mind that they should keep systematic steps of reviewing the aim of the study, design, inclusion criteria, statistic methodology, and most importantly, whether the conclusions are logical.
Dr. Liu is strongly motivated by the peer-review process. He explains, "During the review, I get to absorb new ideas by reading into others' research. I also find myself curious about the study design or research results, and sometimes there are some interesting topics that I am able to learn more about it too."
Lastly, from a reviewer's point of view, Dr. Liu thinks it is necessary for authors to apply for institutional review board approval before publication, especially for retrospective studies. He believes that every study on human subjects should disclose the ethical statements in the manuscript to protect personal information, which makes the research more believable and convincing for the scientific community.
(By Vicky Wong, Brad Li, Eunice X. Xu)
Aparna Jayachandran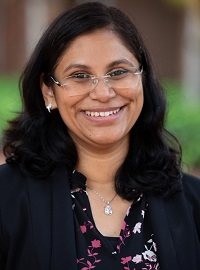 Dr. Aparna Jayachandran, PhD., is a Cancer Researcher with a strong interest in the areas of epithelial-to-mesenchymal plasticity, stem cell biology, immune evasion, metabolic reprogramming, and signal transduction. In 2020, she has been appointed as the Head of the Breast Cancer Program and a Senior Research Fellow at the Fiona Elsey Cancer Research Institute in Ballarat, Australia. Her team investigates the immunology of breast cancer with special reference to high-risk triple-negative breast cancer. You may visit Dr. Jayachandran's research work page and her LinkedIn page.
Dr. Jayachandran considers an effective peer-review system as a constructive one that provides a fresh perspective and valuable feedback to the authors to refine the quality of the paper. In other words, a healthy peer-review system should provide a quality assurance in scientific research, such that the community can rely on the information provided in the paper.
The important task of a good reviewer is to be fair and thorough and to comment on the strength of the evidence provided and the level of innovation. By doing so, it is helpful when the reviewer offers suggestions on how to strengthen the manuscript but does not request data about tangential issues that are not focused on strengthening the core findings of a study. "During the review, it is important that potential reviewers accept a review request only if they are confident that they can deliver a report in a timely fashion. As a reviewer, I think we also need to state upfront if there are parts of a paper that the researcher does not feel comfortable evaluating," explains Dr. Jayachandran.
Being a reviewer has been an enriching experience for Dr. Jayachandran. It enables her to stay engaged with the scientific community. She believes that effective peer reviewing is a valuable service both to the authors and the scientific community, as it also helps to protect the literature and promotes good science.
To further improve the quality of research evaluation, Dr. Jayachandran emphasizes that learning how to conduct peer review is an essential part of a young researcher's training in becoming an independent reviewer. She continues, "After discussions with the editors, I have encouraged my postdoctoral fellows to participate in the review of relevant papers. It was encouraging that the editors have accepted these young researchers to be designated co-reviewers." In addition to expanding their knowledge, these young researchers could see how other reviewers evaluate the same work and thus enhance their ability to review as a whole eventually.
(By Vicky Wong, Brad Li, Eunice X. Xu)
September, 2021
Vishalkumar G. Shelat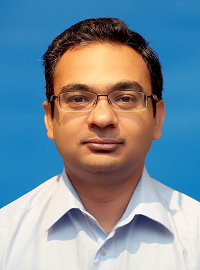 Prof. Vishalkumar G. Shelat, FRCS, FAMS, FEBS (HPB Surgery), is a Hepatobiliary and Pancreatic Surgeon. He is currently working at the Tan Tock Seng Hospital in Singapore as a Senior Consultant. He has a diverse interest in clinical research on education, quality improvement, and surgical ethics. His research interest is complex biliary surgery and pancreatic surgery. To learn more about Prof. Shelat, please visit his Google Scholar page and ResearchGate page.
In Prof. Shelat's opinion, reviewers have to be open-minded about the paper they are reading, not being overly critical of the methodology and results. Besides, rather than focusing on the mistakes and flaws of the manuscript, they should also be able to provide critical inputs for authors to edit and amend the manuscript. Prof. Shelat thinks that reviewers should spare adequate time to review, provide meaningful comments, maintain confidentiality, and submit a timely review. Most importantly, they need to ask for nominal compensation from the journal or seek discounts from the publishing house for their own submissions!
"The biggest limitation of the peer review system is financing," says Prof. Shelat. Without payment-reimbursement of time, asking reviewers to remain altruistic and submit a timely and high-quality review – is not a correct approach. He explains that many publishing houses run a business model mostly for generating profits, which the reviewers always get zero from it. Therefore, reviewers need to be fair and honest to compensate for the time they spend reviewing papers. This will greatly enhance the current system of peer review. Moreover, the transaction of money will instill accountability and transparency without an increase in cost, albeit at nominal reduction of profits; but at a greatly improved quality of review process itself.
From a reviewer's perspective, Prof. Shelat believes that authors should follow reporting guidelines such as STROBE and STARD during their preparation of the manuscripts. He elaborates that standardized reporting helps to improve the overall quality and generalizability of research work. However, this can also be cumbersome at times. At the end of the day, it is the results that matter and not the formatting.
(By Vicky Wong, Brad Li, Eunice X. Xu)
Manasi K. Mayekar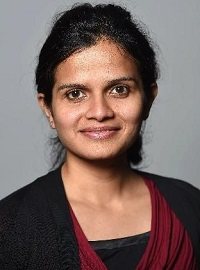 Dr. Manasi Kiran Mayekar, PhD., is a Senior Scientist at the University of California San Francisco (UCSF) researching in Dr. Trever Bivona's laboratory, California, USA. Dr. Mayekar has been investigating mechanisms of resistance to targeted cancer therapy. Her research work includes writing hypotheses based on novel observations from published literature and testing the hypotheses with well-designed experiments, analyzing the data, and publishing to disseminate our findings. You may connect with Dr. Mayekar through LinkedIn.
During a review, reviewers have to evaluate the findings in the context of a manuscript. To Dr. Mayekar, peer review is an essential process of science for disseminating unbiased, accurate scientific data within the scientific community. It helps overcome the blind spots of researchers arising due to strong beliefs in their ideas. Moreover, she thinks that reviewers have to determine whether the findings are generalizable. They have to ensure that they have provided enough scientific evidence and performed correct scientific analyses to arrive at the stated conclusions so that there is no overstating of the results.
Being a responsible reviewer, Dr. Mayekar believes that it is important for authors to share research data for a better, unbiased and accurate review and other researchers to further evaluate and build upon the findings from published studies. By doing so, it helps increase transparency and accelerate scientific advancements. It also saves the resources such as personnel time, effort, and materials and reagents spent by other laboratories to re-do the same experiments. Then, they can gather additional supporting evidence for their findings using published data.
"Peer review is a voluntary service that we scientists offer for scientific advancement and dissemination of unbiased, and accurate scientific findings to the scientific community and the general public. It is an integral part of science. I would also encourage reviewers to maintain a respectful tone in the reviews because researchers dedicate their heart and soul to science. The criticism provided through peer reviews needs to be constructive and not demoralizing," says Dr. Mayekar.
(By Vicky Wong, Brad Li, Eunice X. Xu)
October, 2021
Enrique Boldó-Roda
Dr. Enrique Boldó-Roda is a surgeon working at Consorcio Hospitalario Provincial Castellon, Spain. Currently, Dr. Boldó-Roda serves as the Chief of Surgery, and Associate Professor at the Jaime I University, Castellon, Spain. His research areas have been laparoscopic surgery, melanoma, and intraoperative radiotherapy. His future projects include laparoscopic intraoperative radiotherapy and pelvic exenteration. For more information, you may connect with Dr. Boldó-Roda through LinkedIn.
Dr. Boldó-Roda considers an objective review to be based on systematic and ethical ways of proceeding, and these principles cannot be waived. He always tries to make an objective review researching previous "state of the art" of the topic and of course respecting anonymity. Besides, Dr. Boldó-Roda pays attention to the language. He would like to give credit to the efforts made by the non-English speaking reviewers as he thinks that they deserve special recognition for their work.
Being aware of the latest topics for review, having a proficient level of English and some literate spirit are important for Dr. Boldó-Roda as a medical doctor. Same as being an author of a book, activities include participating in the development of a medical device, giving a lecture or sharing knowledge, and traveling to a far country, which makes the doctors feel like they are living a full professional life. On top of being a medical doctor, there are more review tasks if they are also reviewers and that is why Dr. Boldó-Roda thinks that time management is the key to being a good reviewer.
In general, Dr. Boldó-Roda believes that authors must disclose Conflict of Interest (COI). If COI is not disclosed entirely, a research may lose its credibility to the readers. Theoretically, a thorough exposition of disclosing COI can help to discriminate collisions between the authors' interests and research.
(By Vicky Wong, Brad Li, Eunice X. Xu)
November, 2021
Michael A Napolitano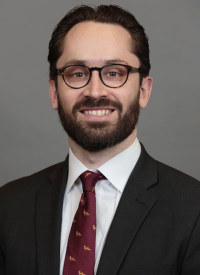 Dr. Michael Napolitano is a General Surgery Resident at George Washington University Hospital, Washington, USA. He plans to pursue a fellowship in Thoracic Surgery. His research focus involves clinical outcomes in cardiothoracic and gastrointestinal surgery, with a particular interest in the population of United States Veterans. You may find out more about Dr. Napolitano's publications on Google Scholar and follow him on Twitter @mikenaps15.
We are happy to have the following interview with Dr. Napolitano, who shares his thoughts on the peer review system and the importance of disclosing conflicts of interest for authors.
TCR: What do you regard as a healthy peer review system?
Dr. Napolitano: A healthy peer review system ensures that published work is relevant to the field, methodologically sound, and factually accurate. Peer review should be unbiased and should be performed only by those with a strong knowledge base in the field of interest and experience with the topic at hand. Reviewers' comments should not be wasted correcting grammar or proofreading errors, nor should they be a tedious list of tasks and suggest revisions that do not account for limitations of data.
TCR: What do you consider as an objective review? How do you make sure your review is objective?
Dr. Napolitano: An objective review should eliminate potential sources of bias, such as knowledge of the authors' names and institutions, and the nature of the publication (e.g., open access, pre-payment of publication fees, etc.). Authors who submit a manuscript for review have almost invariably invested substantial time and effort into their work, and the natural inclination of a reviewer might be to commend this effort by suggesting acceptance.
TCR: Peer reviewing is often anonymous and non-profitable, what motivates you to do so?
Dr. Napolitano: Peer review is a way of paying forward what I've learned from previous reviewers who have given me excellent feedback and perspective on manuscripts that I've submitted in the past. It's also a learning opportunity for me to examine the literature on a given topic, and it sometimes helps me develop my ideas for future research.
TCR: Is it important for authors to disclose Conflict of Interest (COI)? To what extent would a COI influence research?
Dr. Napolitano: Authors need to disclose COI so that reviewers can decide whether a financial interest has impacted the scientific integrity of the authors' research. If the research study is funded by a particular group, there might be pressure for the authors to produce a specific finding; the reviewer must be cognizant of this when evaluating a manuscript.
(By Vicky Wong, Brad Li, Eunice X. Xu)

Satoshi Watanabe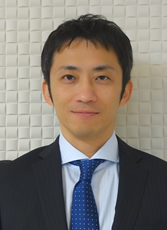 Dr. Satoshi Watanabe is the Section Chief for Thoracic Oncology and an Associate Professor of Respiratory Medicine and Infectious Diseases at the Niigata University Medical and Dental Hospital, Japan, where he also works at the Oncology Center of the University as a Vice Director. He is a board certified member of Japanese Society of Internal Medicine, Japanese board of Cancer Therapy, board certified member of Japanese Respiratory Society, and active member of American Association for Cancer Research. His clinical interests are focused on thoracic malignancies; and research efforts are focused on the development of antitumor immunotherapy. You may take a look at Dr. Watanabe's page here.
To Dr. Watanabe, for a peer review system to be healthy, there are two key things that must be fulfilled – first, papers should be reviewed by multiple experts; second, review comments should be disclosed.
Speaking of what should be kept in mind during the review process, Dr. Watanabe thinks reviewers should first check to see if the methods used in the study are correct. Then, review the manuscript keeping in mind how it will help clinicians. Finally, they should try to make comments with an aim to improve the quality of the research.
"Reviewing manuscripts can improve someone's research and lead to the advance of science. I think there are different reasons for different people. I simply believe that it will help someone else," says Dr. Watanabe.
(By Brad Li, Eunice X. Xu)
December, 2021
Kohei Okuyama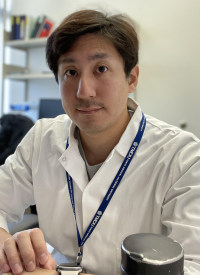 Dr. Kohei Okuyama, DDS, Ph.D, is currently a postdoctoral research fellow in University of Michigan, Rogel Cancer Center, and Department of Periodontics & Oral Medicine, School of Dentistry, Michigan, the United States. He received his Bachelor's in Dentistry from Tohoku University, Japan, and later received his Ph.D. in Department of Maxillofacial Surgery from Tokyo Medical and Dental University (TMDU), Japan. After Ph.D., he worked as an Assistant Professor and Oral and Maxillofacial Surgeon in the Department of Clinical Oral Oncology, Nagasaki University, Japan. He, then, came back to TMDU as a Project Assistant professor in the Department of Oral and Maxillofacial Surgery. He had worked as an oral surgeon majoring oral cancer treatment including surgery (resection and reconstruction). His current research interest is to understand the establishment of immune tolerance of transforming epithelial cells as a function of time. He will utilize advanced engineering approaches to restore innate immune sensing of cancers. The profile of Dr. Okuyama can be accessed here.
Why do we need peer review? To Dr. Okuyama, it is necessary for each scientific basis to be evaluated accurately and accumulated safely with fairness for the progress of science. In addition, the review speed is also important for the stable daily accumulation of the evidence.
There are a number of qualities reviewers should possess, according to Dr. Okuyama. Considering that reviewing is a time-consuming process, reviewers should possess the ability to spot problems in a short time. Review works also need to be done in a fair manner. Furthermore, they also need the experience in core scientific research and a consistent theory based on it.
To make science deeper and deeper, Dr. Okuyama believes that honesty is absolutely required to show any scientific data, including negative one. It is very important that research can wipe their bias off, obtain accurate data, and achieve scientific honesty. Disclosing any potential conflict of interest thus plays a very important role in this process.
"It is very meaningful to obtain new scientifically-based insights through reviews in my area of expertise. The process of thoroughly discussing with the authors and making this new knowledge better is fulfilling. I believe this experiment will also improve my own research works," says Dr. Okuyama.
(By Brad Li, Eunice X. Xu)
Yutaka Hashimoto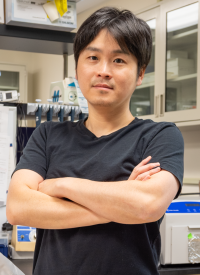 Dr. Yutaka Hashimoto, PharmD, Ph.D., currently works as an Assistant Professor at the Department of Urology, San Francisco Veterans Affairs Medical Center and University of California San Francisco, USA. He has an extensive background in basic science and translational research. His research has focused on gastrointestinal and urological cancers to understand the etiology and develop novel molecular biomarkers for initiation, progression, and metastasis. Dr. Hashimoto has lately been working in the field of racial disparity of prostate cancer besides how the environment would impact human prostate cancer.
A good review, in Dr. Hashimoto's opinion, is one that guides authors to appropriate ways that lead to the success of publication. To this end, reviewers tell the authors what the study needs to show. They must also have broad expertise in the methods and statistics to recommend valid and legit solutions precisely. On the contrary, he sometimes bumps into destructive reviews – those offensive and meaningless comments that simply inform the authors that their manuscript is not acceptable or even try to make them go the wrong way. The submission volume is massively growing, and the publishers are continuously launching new journals. Reviewers might bear too much load since they voluntarily serve the publisher and the authors. Dr. Hashimoto believes that another system might be needed to guarantee more constructive reviews to maintain the quality of studies.
Stereotypes and biases are significant concerns for reviewers. In order to minimize these biases, Dr. Hashimoto always reads a number of publications on a similar topic before reviewing to learn and update himself, so that he can conduct a proper review of the manuscript.
Speaking of the need for research studies to conform to reporting guidelines (e.g. STROBE and PRISMA), Dr. Hashimoto thinks they are necessary to control the quality of the studies. In addition, since some criteria, such as drug resistance, are ambiguous and varied among the nations and sites, any guidelines will help us avoid misunderstandings and biases that are caused by these ambiguities.
"I give up taking day off on either Saturday or Sunday. But sometimes, many review requests come to me. In that case, I spend the whole weekend reviewing since I must spend the weekdays for my laboratory and writing grant applications," says Dr. Hashimoto.  
(By Brad Li, Eunice X. Xu)

Wonjun Ji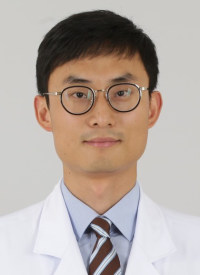 Dr. Wonjun Ji, M.D., Ph.D. currently serves at the Department of Respiratory and Critical Care Medicine, and Department of Oncology of the Asan Medical Center at the University of Ulsan, Seoul, South Korea. He is a Clinical Assistant Professor in the Department of Pulmonary and Critical Care Medicine at the Asan Medical Center. His main interests are interventional pulmonology and lung cancer. He has been a committee member of the Korean Academy of Tuberculosis and Respiratory Diseases (KATRD), the Korean Association of Lung Cancer (KALC) and the Korean Society of Research on Nicotine and Tobacco. He has been the Principal Investigator or Co-investigator in many clinical trials and has published 46 papers related to lung cancer and bronchoscopy.
To Dr. Ji, peer review is an essential process for publishing objective and high-quality scientific research results. During the process, it is important to minimize any potential biases. To do so, Dr. Ji believes that it is crucial to exclude as much as possible the information about the region or country where the research was conducted and the information which could infer the researcher. Furthermore, he suggests reviewing as objectively as possible based on scientific evidence.
Data sharing is getting more and more popular in scientific writing in recent years. In Dr. Ji's opinion, it will become even more prevalent and crucial because by sharing data, researchers can make their research results more transparent and reliable. In addition, through data sharing, it is possible to conduct collaborative research with other researchers.
"I get a lot of inspiration for my own research while reviewing the excellent research result of other researchers," says Dr. Ji.
(By Brad Li, Eunice X. Xu)